Lake Forest

High School




Class Of 1964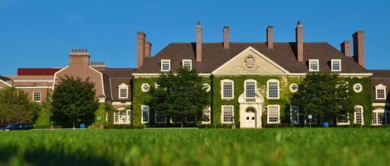 Carey Smith found this Youtube gem. "Masters of the Minds Reminiscing with the Faculty of '73 Lake Forest High School". Some of the teachers that were interviewed, were present 1960-1964.

The following, December 5th announcement, came from Mark Shields.... and was forwarded by Laura Enos: "Veterans Park in Lake Forest"

"Good News. The Lake Forest Parks and Recreation Board last night approved the motion to name the Park on the SE corner of Deerpath and Greenbay as Veterans' Park. This was the culmination of considerable work by Ed Geraghty, the Commander of the American Legion Post, Rob Lansing, Mayor of Lake Forest, Lars Matson, a Life Scout working on his Eagle project for a Veterans' memorial (and grandson of Ray Fitzgerald), and numerous others. At the meeting last night, the people above spoke along with Ray Fitzgerald (closest friend of Bill Rawson), Ray's daughter, Roger Peterson, several other veterans from LF and myself. It was at times an emotional evening. Thank you especially to the LF residents who sent their support for this effort. Resident support will be important going forward.

The next step is for plans to be developed for a memorial that fits with the park's size and location and is an appropriate tribute to these patriots. Fundraising for the memorial will follow.

Thank you all for your support on this project. The memory of Carl Thorne-Thomsen, Bill Rawson and others was alive last night."

Talk has begun, regarding our 55th H.S. Reunion.
It will be held during the late summer or early fall of 2019.
Stay tuned.